Select a Section
Some of the most rewarding aspects of designing a building, place or space are to see how it is interpreted and used by members of the public.
Alongside commissions for individual clients with highly specific briefs, we enjoy projects which everybody can enjoy. These projects are open and democratic; often involving public sector funding or local authority involvement.
Hospitality
Our job is to interrogate and interpret a business case to ensure all the ingredients of the offer are outstanding, yet balanced with discreet and effective servicing.
The theme of 'hospitality' applies to many areas of our portfolio: from hotels, bars and restaurants, to function suites and university social spaces. The common denominator is a comfortable yet hard-working and profitable facility where special moments are made. Sometimes the design itself is the star, and other times we are simply complementing a fabulous setting. Often, our most rewarding projects are those where our remit extends from architecture and interior design to the finer details of fixtures and furnishings.
The front of house areas are one aspect. It is important to us that the logistics of deliveries, servicing, food preparation, waste management etc are thought through carefully such that each special area can be serviced with what we call 'invisible management'.
Overall, we are dealing with wellbeing, and our task is to design spaces and places which feel convivial, comfortable and always memorable.
Refurbishment and extension of a long-established pub and restaurant
Remodelling and extension of the existing clubhouse, new overnight accommodation and greenkeeping facility
A visitor and resource centre set within the historically significant Hill Close Gardens in central Warwick
Performance
Recent years have seen a sharp decline in investment within the Performing Arts sector
Like many sectors Performing Arts has needed to be responsive to change, be light-footed and above all else be versatile to meet the challenges of an unsettled economy and the diversity of ever-evolving output that underscores this sector.
The delivery of creative space for Performing Arts demands trifold consideration of the key user groups; performers, audience and venue management. Needs and expectations of each vary enormously but what unites all is the excitement generated by the expectation of the 'show' itself.
Designing space whether it is front of house, the performance space itself or backstage should support the audience's sense of occasion, the performer's need for space to prepare, rehearse and perform and the management's ability to deliver the best experience for the audience and performer alike. Nowadays the distinctions have become more blurred, the term 'immersive theatre' as an example signifying a growing practice of theatre which does not distinguish between who is a performer and who is a member of the audience. Such practices throw traditional models out in favour of spaces that may have no formal seating for the audience or perhaps where front of house and backstage merge into one.
Our work encompasses both new buildings and refurbishments, where we have created performance studios intended for learning and rehearsal, technically equipped spaces for performance and recording and vibrant, exciting and empowering spaces to enliven the experience of Performance Art for all user groups.
The discipline of Performing Arts will be found in education establishments as much as in the public domain. Our work in Performing Arts has crossed both realms, yet the difference in terms of provision between the two remains very similar; the result of educators wanting to simulate the environments that will be found in the 'real world' of Performing Arts for their students has opened opportunities for us to design highly technical facilities covering aspects of Theatre, Dance and Music. Recent projects include a significant refurbishment and reconfiguration of the Lighthouse in Poole and the largest Arts Centre in the country outside of London, a refurbishment and extension of the the Granary Theatre for the University College Cork, Ireland and more recently a new School of Music for Radley College, Abingdon.
A series of strategic interventions breathe new life into Dorset arts complex.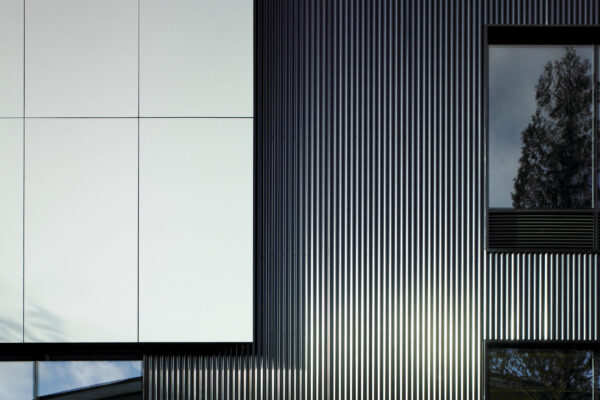 A robust environment which promotes creative freedom for the users
A new interpretation of the Elizabethan Theatre